According to the official data of the Ministry of Culture, 90.5% have not attended a bullfighting festival in the last year and most are young people between 15 and 19 years
One of the main traditions that characterizes our country are the bulls. Since centuries ago, this celebration has been held in Spain, which is hailed by many and hated by so many. However, this situation is changing.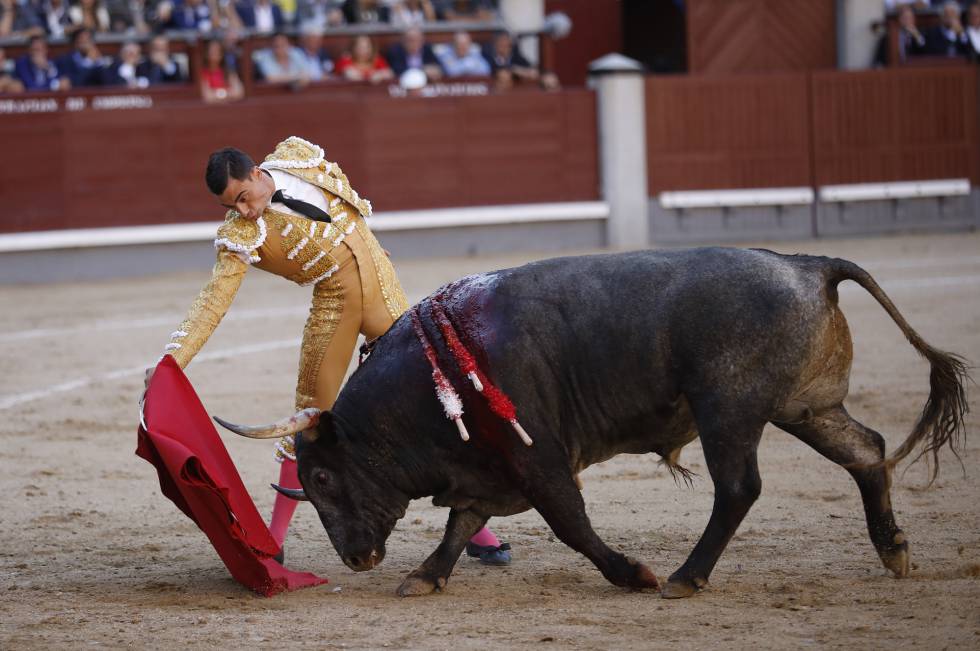 Since 2011, the Ministry of Education, Culture and Sports began to make the statistics of bullfighting affairs with disaggregated data, the provinces of Girona, Lleida, Las Palmas, Santa Cruz de Tenerife, Tarragona and Ceuta, do not hold any event related to the bullfighting. Subsequently, Barcelona and Ourense in 2012 and A Coruña and Lugo in 2016 were added to the list.
This, together with the generalized decrease of this type of shows, has caused a decrease of more than 60% of the bullfighting festivities throughout Spain. According to the official data of the Ministry of Culture, in 2017 1553 bullfights were celebrated, 2.6% less than in 2016.
Focusing on the 42 provinces that do maintain this tradition in our country, Andalusia, Castilla y La Mancha, Castilla y León and the Comunicad de Madrid, concentrate 78.1% of the bullfighting celebrations held last year.
If we focus on bullfighting, in the first place, there is Andalusia with 22% and second, the Community of Madrid with 18.9%. Later we find Castilla-La Mancha and Castilla y León with 14% and 13.7% respectively.
90.5% DO NOT GO TO BULLS
Since this significant decline in the bullfighting festivities began, the Government decided in 2013 to approve the Law for the regulation of bullfighting as a cultural heritage. This supposes to introduce this celebration in the surveys of habits and cultural practices.
This type of survey has revealed that only 9.5% of respondents acknowledge having attended a bullfighting event in the last year. Of the remaining 90.5% who admit not having attended, 40% said they did not have any interest in the matter, while 20% directly did not understand it.
This figure is especially striking, because although the percentage of attendees is quite small, bulls are still a tradition in Spain, however much the majority of us do not want.
The secretary of the association Union of Toreros (UT), Iñigo Fraile states: «I think it is a positive percentage in the case of a leisure activity and taking into account that these activities are those that are first reduced in times of crisis»
In the opposite position we find Marta Esteban, spokesperson for the Spanish platform La tortura no es cultura  that can not be explained: «All the surveys show that it is a sector that lacks social support. Citizens are rejecting it and the government supports it. Why? For what is this? What and who is winning in all this? »
YOUNG PEOPLE ARE THE MOST WHO COME
If we analyze the results of the Survey of Cultural Habits and Practices, official statistics prepared every four years by the Ministry, we were surprised.
Of those who claim to have attended the last year, young people between 15 and 19 years old occupy the first place with 11.7%, followed by adults between 45 and 54 years with 10% and young people between 25 and 34 years with 9.9%.
However, this differentiation is not only found in terms of age, but also in sex. The levels of assistance of men are 12.1%, compared to 7% in the case of women.
Surprising as it may seem, this «celebration» continues to receive facilities for those who consume it. Last 2017 the cultural VAT was reduced from 21 to 10%. This decline was only applied in some areas such as dance and theater and, of course, the bulls. However, the cinema was left out. The main objective of the measure is to promote the consumption of this type of shows to stop the decline.
This economic support explains the growth in the number of bullfighting and professional schools in our country. In our country, there are some 50 schools of bullfighting, and 10% of them receive public aid. In them, their students receive theoretical classes taught by bull professionals, journalists and experts in the field.
Without a doubt, bullfighting is slowly losing its impact in our country. We are saying goodbye to years of a tradition that, in reality, is a torture that many of us do not want to represent us. Many politicians are reluctant to make any change against these celebrations, however, the Spaniards increasingly feel less identified with it.
http://www.culturaydeporte.gob.es/dam/jcr:809f5a86-d97d-4022-b42a-6b76db864e45/Estadistica_de_Asuntos_Taurinos_2013-2017_Sintesis_de_Resultados.pdf